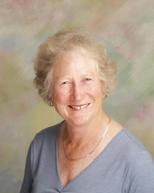 Victoria C. Dickerson, Ph.D. is a licensed clinical psychologist who has been teaching narrative ideas and practices in workshops and seminars worldwide for over twenty years. She has taught for Santa Clara University, San José State University, Johns Hopkins University, and Mercy College in New York.
She is the President-Elect of the American Family Therapy Academy, from whom she received the Lifetime Achievement Award in 2012.  She has been the director of two training centers, working with students/interns as she teaches family and narrative therapy.
She has an ongoing psychotherapy practice in Aptos and Los Gatos where she works with couples, young adults, families, and older adults.  Her work with couples and with young adults has been well publicized.  See her articles for more information.
Dr. Dickerson actively publishes on narrative therapy with couples, young adults, and families. Her books, both popular and academic, are described here, and her articles are available for download upon request. She is currently the Social Media Strategist for the Family Process Institute, which oversees the journal Family Process. In that position, she has assisted authors in creating video abstracts, which are also available on the FamilyProcess1 YouTube channel FamilyProcess1 to promote their articles and increase their altmetrics. She utilizes a Family Process Facebook page to promote featured articles. She tweets regularly articles and videos of interest. She has recently initiated a series of webinars #FPIwebinars now in partnership with the Ackerman Institute to further the mission of the Family Process Institute.
Contact her for information regarding upcoming teaching events and consultation opportunities.
See her weekly blog for timely tips on how to continue to live life well.